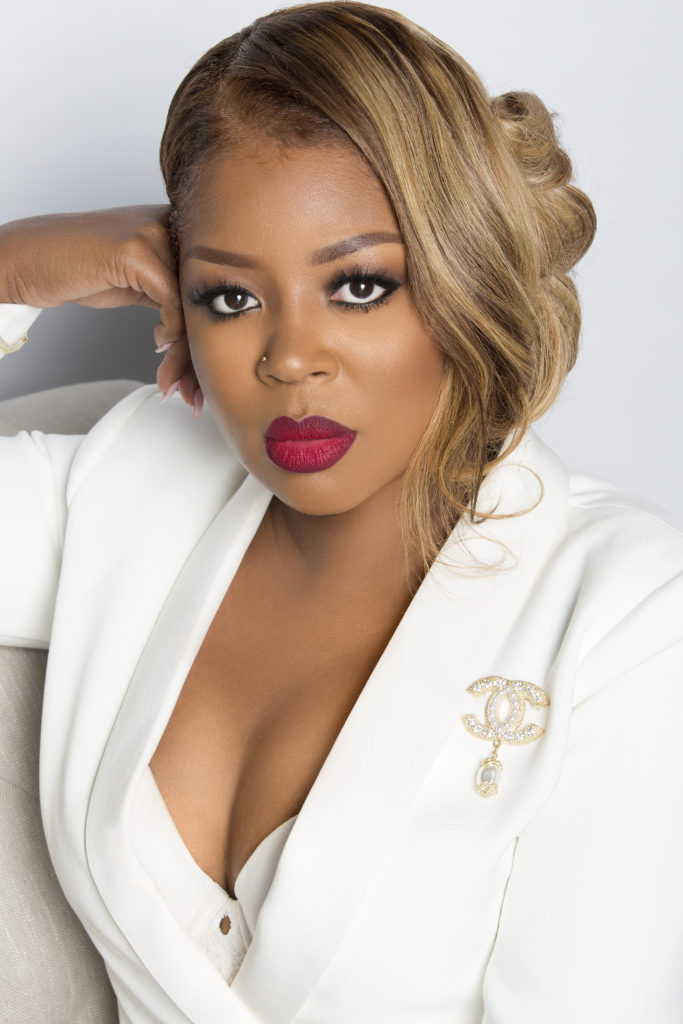 Princess Banton-Lofters is a living testimony to faith and perseverance. Her story is a miracle still unfolding, and serves as an example of what you can also do with your life. With the odds stacked against her she has found her way to being one of the most powerful women in entertainment in a short amount of time. She is the founder and CEO of Loft 22 Entertainment, Inc., and an inspiration to millions.
Being born in Jamaica, raised in Canada and becoming a mother at a young age, instilled a sense of resiliency when it came to her goals. She moved to the United States and began to create her own niche despite not having a degree in the field. Princess' relentless drive and solid visions led to watching her big dreams come to fruition on major television networks. She is not only known for being a successful female producer of shows like Real Housewives of Atlanta but a trailblazer in entertainment overall. From the set to the boardroom, her influence is simply unmatched from coast to coast.
Her keen ability to create entertaining television and identify a diamond in the rough has allowed Princess to have a hand in selling shows and developing over a dozen television pilots for Bravo, VH1, WeTV MTV, BET Style Network and others. Most recently, after taking some time away to help her husband, Dr. Dave Lofters, open a state of the art dental and orthodontic practice, Princess went on to produce the hit reality show Ink, Paper, Scissors, which was debuted on BET in 2016.
The evolution of Producer Princess brought exposure both on and off the television screen. Today, she is featured on premiere panels across the United States and Canada providing insight on what it means to be a successful producer in an ever-changing industry. Her versatility in avenues of corporate movement and the creative sector have been noticed by business tycoons and major players alike. She continues to be a trendsetter by engaging various audience demographics, not limiting herself and continuously diversifying her brand. "Loft 22 is what I do, Producer Princess is who I am."
Banton-Lofters carries that same passion for change into her philanthropic endeavors. Her non-profit organization, "Producing Princesses", is catered to developing young women who are seeking guidance in this thing called life. The championing of this cause was sparked from her love of being a mentor to teens at Locke Collegiate Charter School in Los Angeles, California. She hopes to continue to make an impact on transition-age youth and women as she continues her own personal and professional journey. 
Producer Princess has created a rising empire that is changing entertainment and giving back, while providing opportunities for many. She is a phenomenon, setting her sights on other endeavors as she grows her current ventures. While heading up this successful corporate endeavor, she is able to balance being a wife and mother. She and her husband have been happily married for over 10 years. She has two awesome sons that are 23 and 26 years of age. Her other baby, Loft 22 Entertainment, Inc., has been on the scene and making moves since 2007.
As an entrepreneur, her drive to be a mogul was birthed at the age of twenty two and is continuously flourishing. As a socialite, she is known as a fashion trailblazer and an undeniable influencer. As a philanthropist, her goal remains to be able to show young women and men how to wear their own crowns with pride. No matter the test, she believes that hard work will yield good results. Life is what you make it, and she is making the most of everything she has been given. Princess looks forward to growing with you in the coming years.